Polygraph Technologies offers a professional and efficient service to it's clients in order to promote honesty, increase efficiency and to curb losses with-in the work place. We are committed to assist businesses in South Africa to manage their risk by using the polygraph to their advantage.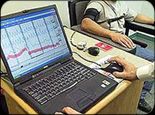 Business in South Africa can use the polygraph to its advantage to:

• Resolve theft issues relating to money or stock
• Determine the truthfulness of employees "Lie Detection"
• Pre-employment screening
• Rapidly and accurately verify or discredit statements of witnesses or employees
• Obtain truthful statements
• Locating hidden evidence
• Obtaining further investigative leads

Outside of the business sector, the polygraph is also utilised successfully to investigate and resolve crimes such as murder, kidnapping, serious sex offences and offences against children.

Services:

Investigations, Lie detection, Truth Verification, Polygraph Examinations, Pre-employment Vetting, Psychology, Risk Assessment

The following expertise is available:

FORENSIC PSYCHO-PHYSIOLOGY
FORENSIC ASSESSMENT INTERVIEW EXAMINATIONS
INTEGRATED INTERROGATIONS
STATEMENT CREDIBILITY and ANALYSIS

Cost:

Our fees are determined by the complexity and examination type performed for the client. The average polygraph tests will last between two and three hours and will include:

• A detailed pre-test interview
• Collection of charts for analysis
• The analysis and compilation of the report

Please bear in mind that shortcuts in procedure will only benefit the polygraph practitioner. Both the client and the examinee may be jeopardised as result of this! To obtain specific costs please do not hesitate to contact the administration of the company for a free initial telephonic consultation. Other costs may include travelling, boarding and lodging if it applies.
CCMA CASE LISTINGS:
click on any of the links below to download documents

Labour Court Case Truworths
CCMA Cases Awarded in favour of thr Polygraph